Global Sinclair Method Awareness Day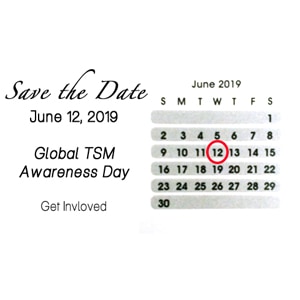 Get involved in our first ever day of spreading TSM around the world – June 12, 2019
On June 12, 2019 the C Three Foundation is celebrating six years of operation with the inaugural Global Sinclair Method Awareness Day and we are offering you the opportunity to participate.

Below are ways you can get involved and help in our first focused, international campaign to let the world know that TSM is a life saver.

1) Sign up for reminders
We know it's easy to forget things, so email Jenny ([email protected]) to sign up for reminders. We'll send you an email one week before Global TSM Awareness Day (June 5), an email the day before (June 11), and we'll send our newsletter out to everyone on our list on June 12 to celebrate!
Testimonials…

Are you a TSM success story? Are you a family member or friend of someone who has made great strides in their road to recovery thanks to TSM? Are you a doctor, nurse, or therapist who has seen patients dramatically reduce or end their alcohol use? Consider submitting a testimonial (#2 – #4) that we can share with the world!

2) Submit a video testimonial
Video testimonials should be hosted on YouTube or Vimeo. Send us the link and we will share your video and add it to a special Awareness Day list.
(Video length: 1 – 3 minutes)

3) Submit a short written testimonial
We will compile short testimonials on our website and share quotes from them throughout the day. We will not share full names, just first name and last name initial, but if you are not comfortable having your name attached to your testimonial, we can use either "Anon." or just your initials.
(Length: 600 words or less)

4) Submit an audio testimonial
Don't like talking into a camera or writing your testimonial, but want to share anyway? Record your testimonial on your phone, tablet, or computer and send us the audio.
(Specs: 1-3 minutes, .wav or .mp3 file format)

5) Submit a Global TSM Awareness day graphic or image
If you're good with graphic design, we'd love to see and share your creations in support of Global TSM Awareness Day. Please include one or more of the hashtags: #OptionsSaveLives #SinclairMethod #GlobalTSMday

6) Send a letter to the editor of your local newspaper
In journalism and news, alcohol addiction is considered an "evergreen" topic. Basically, this means there is always a good reason to write an article about it. If you open your newspaper on any day, you are likely to find a story related to alcohol and its consequences. Consider writing a letter to the editor in response to that article, and mention the Sinclair Method and TSM Awareness Day.

NOTE – We need one volunteer who has experience writing L2Es who would like to assist us by writing a short guide on effective ways to help a letter actually get published. If interested, please contact Jenny (email above.)

7) Contact your local broadcast media
Reach out to your local news radio and television stations. Let them know you'd like to talk with them about TSM and our awareness day. Point them to our website or give them our email and we'll be happy to talk with them, too.

8) Social Media
Follow us on Facebook and Twitter, and share our original posts and our shares. Or, you can write your own. (We will also have some posts that you can copy and paste for those who aren't as confident in their creativity!)

Please remember to include one or more of the following hashtags: #OptionsSaveLives #SinclairMethod #GlobalTSMday

9) Time Zone Challenge
We'd love to see people post all through the day, but we'd also love to see targeted efforts at noon local time. So no matter where you live, if you post at noon, we'll have a constant stream of awareness messages happening all across the world.

When you sign up for reminder emails, let us know what time zone you are in, so we can make sure your 'day of' email reaches you in time.

There are currently 37 different local time zones in use…how many of those time zones can we represent on our first ever Global Sinclair Method Awareness Day?