Naltrexone, TSM and Claudia gave me hope… there's nothing better than hope!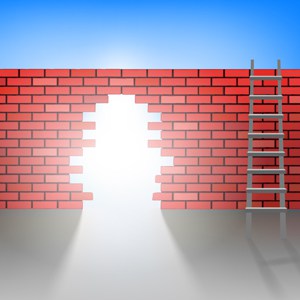 The following was written by C. B. and used with permission for Global Sinclair Method Awareness Day. It has not been edited in any form.
When someone like me who is pretty 'in control' most of the time then has AUD – Alcohol Use Disorder – take over, it's darn scary. About three years ago I began noticing that I was drinking more and more and having blackouts where I wouldn't remember the last moments of the evening… I became increasingly concerned. I hired an alcohol specific counselor and she helped me see how my past abuses and trauma affects my actions. I quickly took control of my habits, lost weight, became very consistent with my exercise and felt super great about ME. Drinking became less, but I still had lots of moments I was not proud of. I then would take 1 day to 3 months of drinking 'breaks' not missing my wine at all but thinking OK, given I haven't missed it I'm sure I can be in control now. Then I'd commence enjoying wine and within a few weeks I couldn't promise myself I wouldn't over-do-it that night. Shame and disgust would prevail.
Then I came across Claudia's Ted talk. The timing was perfect as I began telling myself "If I don't get this in control I have to quit, for good". When I didn't and analyzed why I really didn't want to quit I was clear of two things 1) I really like good wine and 2) I like sharing meals and wine with friends. The camaraderie is wonderful to me. I'm a cook/chef and this is truly my fave thing. I became increasingly brutal on myself questioning, "Why can others stop and not me?" I was not kind to me at all! I also considered the other side of it where I noticed others who were 'worse' than me and wondered how they were ok with it. Let's just say the conversation was always inside me and that energy could have been freed up for better things!
Today I have been 100% compliant on Naltrexone following TSM for 5 1/2 months. I have had many alcohol free days. I have had many days where I absolutely know when to stop and am so pleased with myself. I have had many other days that at 2 -3 drinks I go to bed and later notice, hmmm… that was normal drinking; which is my goal. I have had many more days where I truly want more and say, NO, you'll be prouder of yourself tomorrow if you don't drink more – which was super correct! AND sadly I've 'drank thru the Nal' more times than I'd like and wake up sad at my actions but remember that the average time for Nal to take control is 9 months and declare I'm hanging on!
All that to say, "I have hope and faith!" My husband is on board which is truly awesome. I have a support group – thru Claudia and others – that reminds me to stay 100% compliant, be mindful and be kind to myself. Claudia says if you get any results you will get there. I have had many results so far and have absolute faith I will 'get there'. To me that means I can drink normally. If it turns to abstinence, fine but that is not where I have set my sights. I want to be proud of myself #1 and have my hubby and family proud of me #2.
To Claudia, Dr. Sinclair, Roy Eskapa, C3 foundation and the TSM Warriors I am forever grateful.
Blessings and Big LUVS to all.
CB
PS: If any Doctors are reading this, please help by studying The Sinclair Method. I wasted about a month hunting down someone to prescribe, with no luck ordered from a company in India, which took 3 months to get to me… time I could have been using to release this AUD monster.