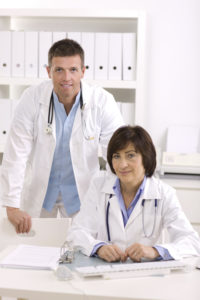 In spite of our recent success in dramatically expanding the number of Verified TSM Professionals that we have listed on our Find a Physician page, there is still much work to be done.
This week, we've had 2 medical professionals tell us they are treating people who travel from out of state to see them. This isn't the first time we've heard this, either. There are several doctors in our network who routinely see people who are willing to travel two hours or more for their appointment.
There's only so much we can do to expand access on our own because the need is so great. Here's how you can help:
If you or your loved one is being treated using The Sinclair Method, and your doctor is not already a part of our network, PLEASE do one (or all) of the following: All new doctor information can be emailed directly to Jenny at jenny.williamson@cthreefoundation.org
1) Ask your doctor if he or she would be willing to be listed as a Verified TSM Professional on our Find a Physician page. It's free for them and it's free for people searching for help. All we need is the name of the doctor and the contact information as they would like to have it listed. To appear on our verified list, it is incredibly important that we have their consent. It is counter-productive to have people calling a doctor in the hope of receiving life-changing care, only to be told they don't support TSM.
2) Forward your doctor's information to us. We can contact your doctor (don't worry, we won't tell them your name) and ask them if they are willing to be listed. We will send them a TSM protocol and answer any questions they might have.
3) Have your doctor contact us directly. Your doctor can clearly see the success you or your loved one is having thanks to TSM. Let them know that, on average, about 75 people a day are looking at our verified list. (That's a lot of free  referral traffic!)
4) Send your doctor to the website we designed specifically for medical professionals: www.cthreefoundation.net
Thank you for your help! #OptionsSaveLives