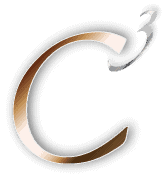 Daniel F. Beutler - General practitioner and addiction medicine
Born in Berne, Switzerland 1962. Raised in Thun, a charming town called "Gate to Bernese Oberland." Married to Melanie, five children, outdoor activity lover, owner of a boat on the lake of Thun, passionate musician. Trained at the medical school of the University of Berne and practical work at several clinics for internal medicine, surgery and psychiatry. Postdoc studies in ethics in medicine, psychosocial and addiction medicine, motivational interviewing and functional medicine. Working as a general practitioner in a rural medical practice near Berne and doctor on duty in a clinic for withdrawal treatments of opiate addicts. Member of the parliament of the district of Berne until 2017. Medical Director of ANR (Accelerated Neuro Regulation) Switzerland, a treatment for opiate dependency, developed by the Israeli intensive care physician Andre Waismann since 2012. The method is based on a partial blockage of the opiate receptor system in the brain (with Naltrexone) under general anesthesia. Presentation of the project ANR Switzerland at the 20st Int. Congress of Addiction Medicine in Munich (Germany) and publication in "Addiction Medicine" in 2019. General practitioner in Thun since 2014. Providing "The Sinclair Method (TSM)" in Switzerland since 2019.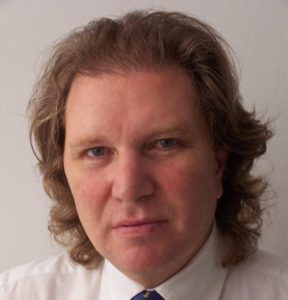 Roy D. Eskapa, PhD
Dr. Eskapa obtained a BA in psychology from Reed College in Portland, Oregon, and went on to complete a PhD in clinical psychology at the California School of Professional Psychology, in Los Angeles. He had a variety of postdoctoral training experiences including forensic psychology, multimodal therapy with Professor Arnold Lazarus, and addiction medicine with Dr. David Sinclair - Docent, Senior Alcohol Researcher, National Public Health Institute, Finland. He has published several articles and book chapters as well as a 400-page tome on forensic psychology while also working closely with Dr. Sinclair on his research into pharmacological extinction - now known as the Sinclair Method (TSM) - using opioid antagonists naltrexone and nalmefene in alcohol de-addiction.
He is an Associate Fellow of the British Psychological Society and is a Chartered psychologist in the UK. At present he is focused on securing greater exposure for the unequivocally cost-effective Sinclair Method in the treatment of alcoholism and other drug addictions.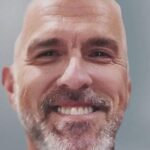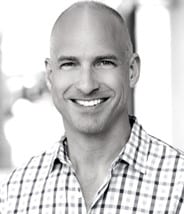 Dr. Clifford Fields and Jim Kamanski
Lead presenter Dr. Clifford Fields is a physician working with Alcure treating Sinclair Method patients. Dr. Fields has over 30 years of experience and specializes in Emergency Medicine and Family Practice, and also has a background treating patients facing substance abuse challenges, including working with patients struggling with opioid addiction. Dr. Fields earned his medical degree in 1985 at the University of Health Sciences, College of Osteopathic Medicine in Missouri. He also served as a General Medical Officer and Squadron Medical Officer with the U.S. Navy.
Co-presenter Jim Kamanski is a California licensed attorney and co-founder of the Alcure digital health platform, which focuses exclusively on offering the Sinclair Method to patients through telehealth in multiple states. Jim has been peer nominated as a Southern California Super Lawyer for 10 consecutive years and has over twenty five years of experience practicing an area of law requiring an extensive knowledge of medicine.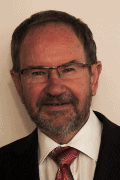 Dr. Andris Kalnins (Retired)
UPDATE: Since presenting at the conference, Dr Kalnins has retired. He is NO LONGER accepting or treating patients.
Dr Andris Kalnins is an Australian Specialist Forensic Psychiatrist who in his over 40 years of clinical practice consulted patients with a wide range of serious Mental Health problems. He provided opinion to Courts, Government Departments and Private Industry on Medico-Legal matters. He has been the Director of a Pain Clinic, treating patients with chronic pain and Post Traumatic Stress Disorder.
He has extensive experience with Alcohol and Drug Addiction issues and has seen first-hand the devastating effects of these conditions on people's lives.
During his years before retirement, he was an avid supporter of the use of Tele-Medicine as a delivery of Mental Health Services in Australia and was been one of the pioneers of the use of Video-conferencing for Psychiatric Services.
He has a keen interest in Zen Mindfulness Meditation and has taught techniques to patients since the early years of his practice when it was still considered as "new age".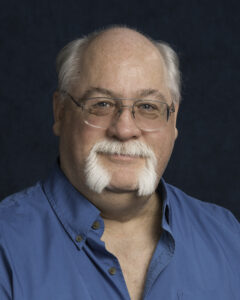 Paul Kapsar RN MSN APRN
Paul Kapsar RN MSN APRN has more than 49 years experience in healthcare with an introduction as a hospital orderly, moving through to a Masters In Nursing as a Family Nurse Practitioner in 1999 from the combined Clarion/Slippery Rock University of Pennsylvania Family Nurse Practitioner program. He is Board Certified as a Family Nurse Practitioner.
His career includes experience as a staff nurse, nurse manager, emergency preparedness and management, US Army Nurse Corps Officer - Retired, hospital information systems manager, university nursing instructor, professor of Western Medicine at a Traditional Chinese Medicine University, author, educator, jail health administration, full time Family Practice Nurse Practitioner in a variety of settings including emergency department, family practice, internal medicine, hospice, in patient and outpatient addiction care & pain recovery. He has participated in emergency management activities since 1985. He has added Reiki II, aquastretch, and meditation to his professional skill set and for fun he hold an amateur radio - general license.
Paul's interest are varied and include looking at life with the eye of a 2 year old and always asking "WHY? WHY do we do that! Why is that the best? Why should I do it that way?"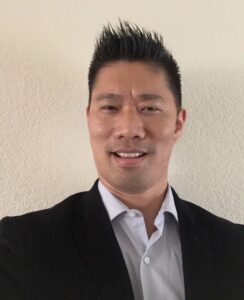 Alex Lee, DSW, LCSW
Dr. Alex Lee is a licensed clinical social worker with over a decade of experience in research and counseling related to substance abuse. He has a Doctorate in Social Work from the University of Southern California, and is currently Director of Coaching at Ria Health.
Dr. Lee has spent much of his career working within the intersections of substance use, trauma, and the larger social fabric. He began his career as an AIDS prevention coordinator, going on to research intervention strategies for homeless youth, and coordinate care for military veterans and families through the US Department of Veterans Affairs.
In the latter two positions, Dr. Lee also conducted research on technology-based care. He went on to apply this expertise at Alavida Health, overseeing implementation of a telemedicine-based treatment program across six Canadian provinces and the state of California.
In addition to serving as Clinic Director at Alavida, Dr. Lee has held management roles at several recovery centers and clinics, including programs for seniors and individuals with severe mental illness. At Ria Health, he currently oversees an online coaching team that assists people in cutting back or quitting alcohol using evidence-based treatments—including the Sinclair Method.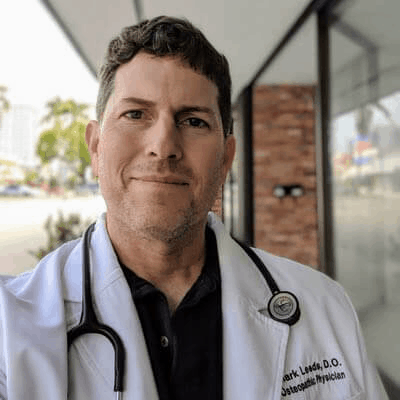 Mark Leeds, D.O.
Mark Leeds, D.O. is an osteopathic physician whose practice is focused on harm reduction and medication-assisted treatment for alcohol use disorder and opioid use disorder. In recent years, he has seen a significant increase in patients seeking help to reduce or eliminate their alcohol intake.
Dr. Leeds provides The Sinclair Method (TSM) as a form of medication-assisted treatment and harm reduction to help patients reduce alcohol use. TSM, in providing pharmacological extinction of psychological alcohol dependence, has been highly successful for his patients.
Dr. Leeds has noted that gray area drinkers, people who consume excess alcohol on occasion and have not yet faced serious consequences of alcohol use, respond particularly well to naltrexone therapy. There may be an immense benefit to society in promoting the use of TSM in gray area drinkers to prevent their progression to a diagnosis of alcohol use disorder.
In addition to practicing medicine, Dr. Leeds is the host of The Rehab Podcast, on the Mental Health News Radio Network. Dr. Leeds also currently serves on the board of the Digital Tech Initiative, supporting the treatment, research, and awareness of digital media addictions.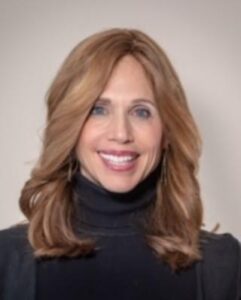 Laurie Mandel MSN PMHNP FNP
Laurie Mandel is a family and psychiatric nurse practitioner with over 20 years of experience treating adults and children of all ages. She obtained her Master' of Nursing with a specialty as a Family Nurse Practitioner in 1997 from Case Western University, Cleveland, Ohio. She then obtained a post-masters degree in psychiatry from CWRU in 2010. She has extensive experience treating patients in community mental health centers, correctional facilities and private practice. She became familiar with TSM at an ASAM meeting in 2019 after meeting Claudia and Jenny and has been successfully using TSM on many of her patients with alcohol use disorders. She is so thankful to be a part of the C Three Foundation and has been receiving numerous referrals through C Three.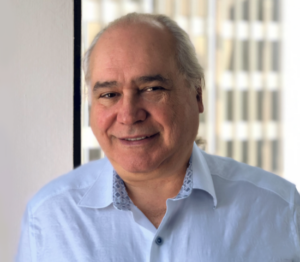 John Mendelson, MD
Dr. John Mendelson is an established researcher and physician in the field of addiction treatment, with decades of frontline experience and dozens of peer-reviewed studies to his credit. He is currently Chief Medical Officer at Ria Health, and Clinical Professor of Medicine at University of California, San Francisco (UCSF).
As a researcher, Dr. Mendelson has published extensive work on medication-assisted treatment and the biology of addiction. Dr. Mendelson is the Founder and Director of the Addiction and Pharmacology Research Laboratory at California Pacific Medical Center.
As a Board Certified Internist, Dr. Mendelson has treated addiction in his private practice for over 30 years. From 2014 to 2017, he was also Medical Director of BAART (Bay Area Addiction Research and Treatment), supervising five opioid treatment clinics serving approximately 3,500 patients per day.
Dr. Mendelson is a vocal advocate for measurable, scientifically-based treatment. In 2015, he founded Ria Health, offering support for alcohol misuse through a telemedicine app. This platform uses evidence-based techniques, such as medication, coaching, and digital tracking tools, to help people cut back or quit drinking on their own terms. It is Dr. Mendelson's hope that this will help bring affordable, evidence-based care into the mainstream.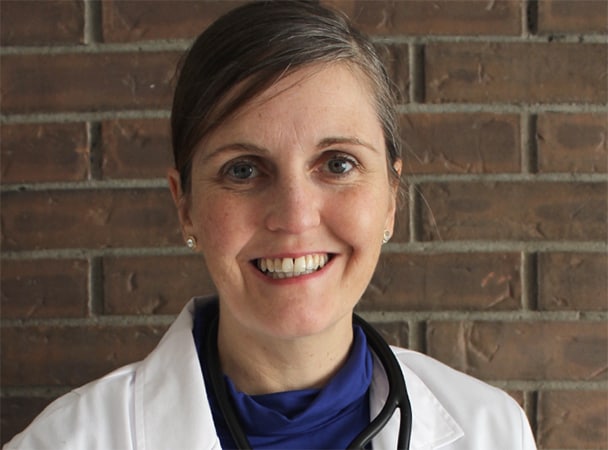 Jennifer Purdy, CD, MD, CCFP, DipABLM
Dr. Jennifer Purdy, CD, MD, CCFP, DipABLM, is a family medicine physician practising Lifestyle Medicine in Ottawa, Canada. She attended the Royal Military College of Canada, and graduated with a Bachelor of Arts in 1998. She obtained her Medical Degree from University of Ottawa in 2008, and completed her residency in Family Medicine at University of Ottawa in 2010. In February 2018, she retired from the Canadian Armed Forces, having served over 23 years. Her clinic, Ottawa Lifestyle Medicine, is the only clinic in Ottawa which offers evidence-based Lifestyle Medicine, and it is covered by the Ontario Health Insurance Plan.
Dr. Purdy is board-certified in Lifestyle Medicine, and is a member of the American College of Lifestyle Medicine.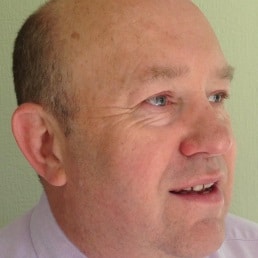 Bruce Rose – Founder of Alcohol Recovery Scotland
Bruce has a number of years experience working with individuals in drug and alcohol dependency through his roles working for a homeless charity night shelter and as both a deputy manager and manager of drug and alcohol residential rehabilitation centres. His background and training was originally abstinence based models. Bruce began researching other models of recovery and found Claudia Christian's Ted Talk on You Tube. He initially switched it off with the comment "what a load of rubbish"! Following further research he came to realise that The Sinclair Method (TSM) worked, just as Claudia had said. Bruce now works with clients exclusively with TSM and has a passion to share his experience and learnt knowledge on TSM to date. His goal is to see TSM readily available to anyone here in Scotland.
On a personal note, Bruce's passion to work in addiction comes from 6 years lived experience of addiction in his early 20's and the loss of his own father to alcohol addiction.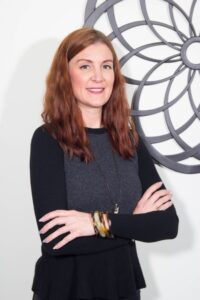 Jessica Shea Frey, LCSW
Jessica Shea Frey, LCSW has worked in the mental health field for 14 years and approaches counseling and consulting from a values-based perspective, guiding her clients to investigate and solidify their core values and work toward rebuilding their lives, or their company, around these beliefs so they can experience flow. Jessica is a trauma informed therapist and believes that where you see a person suffering, there is a chance for that person to heal and grow. She utilizes ancient and progressive interventions to get fast results with clients to resolve post traumatic symptoms and problematic habits.
Jessica is the founder and CEO of Forward Counseling (www.forwardcounseling.com) and has 20 years of experience as a business owner and entrepreneur. She is also the founder and Executive Director of You Can Sit With Us, (www.youcansitwithus.info) which offers B2B coaching and consulting. She has owned various types of businesses, served on numerous non-profit boards and is also a trauma survivor and healer. She has helped people overcome severe childhood trauma, overcome addiction, overcome depression and harness the energy of anxiety or anger. She has helped some of
those same people go on to launch profitable and fulfilling startups.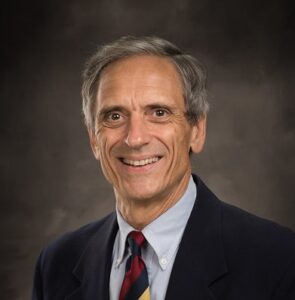 John C. Umhau MD MPH CPE
Dr. Umhau is medical director of AlcoholRecoveryMedicne.com where he provides addiction medicine consultation through telemedicine. For over twenty years Dr. Umhau was a senior clinical investigator at the National Institute on Alcohol Abuse and Alcoholism of the National Institutes of Health and has authored more than fifty scientific publications. As a former Commander in the United States Public Health Service, he also served in the Indian Health Service and the FDA. Dr Umhau completed a residency in Clinical Preventive Medicine at Johns Hopkins, and is board certified in both Addiction Medicine and Preventive Medicine. He received a bachelor's degree from Davidson College, a Medical Degree from Wake Forest, an MPH from Johns Hopkins University, and is a Certified Physician Executive.